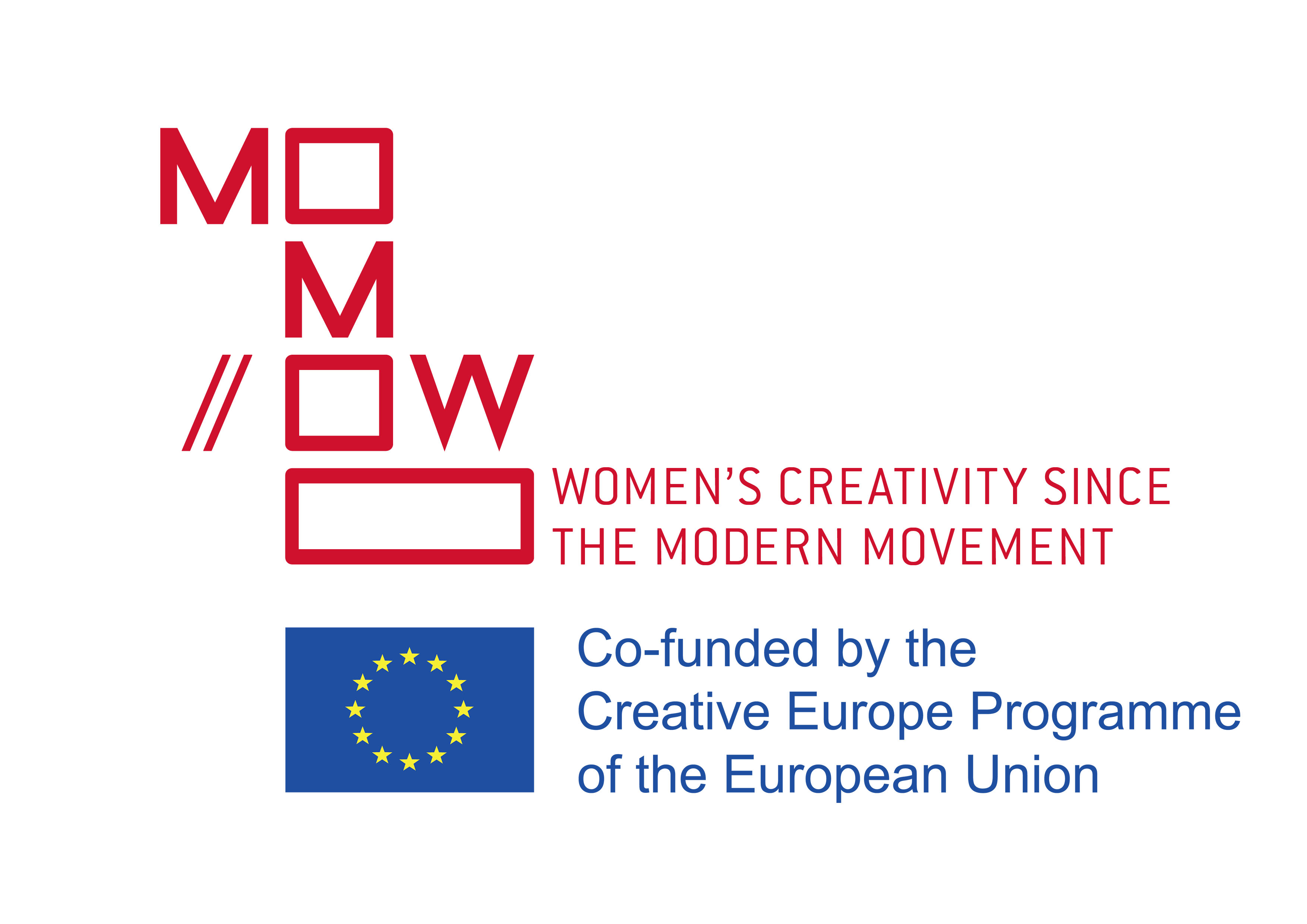 Women's creativity since the Modern Movement – MoMoWo – is a large-scale cooperation project co-funded by the European Union Creative Culture Programme under the Culture Sub-Programme. It is a four-year non-profit project that began on 20th October 2014. Besides the Project Leader, Politecnico di Torino (Italy), seven other institutions cooperate in the organization of MoMoWo: Instituto  de Arte, Design e Empresa Universitário (Portugal), Universidad de Oviedo (Spain), Vrije Universiteit Amsterdam (Netherlands),  Research Centre of the Slovenian Academy of Sciences and Arts (Slovenia), Université Grenoble Alpes (France), Istituto Superiore sui Sistemi Territoriali per l'Innovazione (Italy) and Slovak University of Technology in Bratislava (Slovakia).
MoMoWo approaches women's achievements in the fields of design and architecture understanding this topic as a key contemporary issue from a cultural, social and economic perspective. The project includes women's contributions to architecture, civil engineering, urban planning, landscape design, interior design, furniture and furnishing design, areas that are still perceived as male-oriented professions.
MoMoWo aims to highlight the contribution of women, neglected so far to European cultural heritage. Furthermore – considering History as a living content – the project is intended to promote the value of the works designed by past and present cohorts of women to encourage future generations of creative women.
Duration of the project:  20. 10. 2014 – 19. 10. 2018
Project partners:
POLITO | Turin | Italy
ENSILIS/IADE | Lisbon | Portugal
UNIOVI | Oviedo | Spain
ZRC SAZU | Ljubljana | Slovenia
UPMF | Grenoble | France (from 20th October 2014 to 21st September 2017)
SiTI | Turin | Italy
VU | Amsterdam | Netherlands
STUBA | Bratislava | Slovakia (from 22nd September 2017)
MoMoWo web page  –  facebook MoMoWo  –  instagram MoMoWo